Advertising at Habitaclia.com
professional habitaclia
The habitaclia.com real estate portal, is an essential advertising medium for real estate professionals and developers of new construction.

More than 1.000 professionals currently post their properties and promotions in our real estate portal, habitaclia.com, generating thousands contacts to our clients every month.
Habitaclia.com offers the following options to advertise:
Publication of second-hand property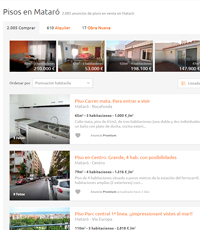 We offer package deals to publish their portfolio of properties from second-hand (purchase sales, rentals, homes, land, commercial premises, industrial buildings, etc.)

We also offer different solutions to market your real estate agent in habitaclia.com
Request more information
Publication of new building developments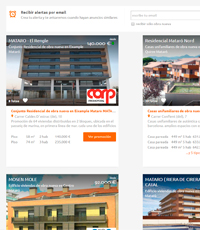 It may publish its new building developments in habitaclia.com through a comprehensive records detailing the nature of each development::
- Reporting and advocacy the promotion
- Memory of qualities
- Housing types with drawings
Request more information
Banners and advertising formats segmented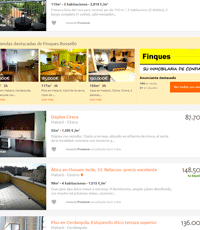 We have different advertising formats and campaigns as depending on the needs of your business.

Since his promotion to highlight up to enhance your company image.
Request more information
Do you want to announce in habitaclia.com?
Ask us for information on how to publish your properties or create any other kind of advertising. Our commercial department will call you immediately..