Essencia Portal Inmobiliario
Real estate company in Gandia
Essencia Boutique inmobiliaria es una empresa especializada en inmuebles exclusivos y de lujo, así como producto bancario. Somos una empresa con más de 25 años de experiencia en el sector inmobiliario nacional y especializados en el área de Gandía, La Safor y La Costa Blanca. El poder de Essencia Casas Exclusivas consiste en la unión y colaboración de más de cien agencias inmobiliarias tanto nacionales como internacionales. Ponemos a tu disposición varios packs para vender tu casa antes de la compra, ayudarte a la compra de tu nuevo hogar o reformar y decorar la nueva vivienda. Gracias a nuestros Personal Shopper Inmobiliarios ahorrarás tiempo, dinero y preocupaciones. Y recuerda, nosotros siempre estaremos de tu lado. Essencia, the real estate boutique, is a company specialized in exclusive and luxury properties as well as bank products.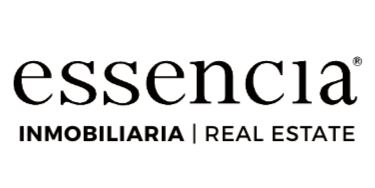 Plaza Prado, 33
Gandia (Valencia)

Go to website
Gandia Plaça Elíptica-República Argentina-Germanies

79m2 - 2 rooms - 5,70 € /m2

Fantástica vivienda, muy coqueta, recién pintada y con muebles y electrodomésticos a estrenar. situada en un edificio con ascen...

Gandia Benipeixcar-El Raval

100m2 - 4,25 € /m2

Si buscas un cambio en tu negocio, necesitas ubicación céntrica, para atención de tus clientes. esta magnífica oficina, de 100 m...

Gandia Centro Ciudad

351m2 - 4,27 € /m2

Local para entrara a trabajar con instalación de luz y agua, licencias de cafetería y lavadero de vehículos. esquinero, luminos...